The Wildschonau Valley is home to 5 villages, Niederau being the largest. We are about 45 mins from Innsbruck and 90 mins from Munich or Salzburg so transfers are no problem.
The valley runs roughly East-West with the skiing in Niederau being on the North facing side.
One of the great things about Niederau, of course, is the skiing! Our slopes are all close at hand with the gondola station right in the heart of the village.
Our lift pass can also cover many of the other resorts in the Kitzbühel Alps.
The Auhof is located on the South facing side of the valley which ensures it is perfectly located to take maximum advantage of every sunny moment!
Here you can see how the village looks from the Auhof: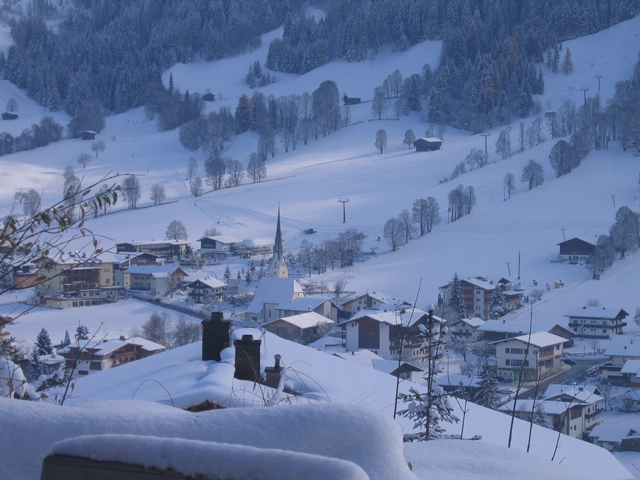 Although there is plenty of Après-Ski life in the village, the Auhof is found at the end of a very quiet, private lane which ensures your peace is uninterrupted upon your return home.
To maximise your enjoyment of the village and all its facilities, a request shuttle service can be arranged for your convenience!
View Larger Map